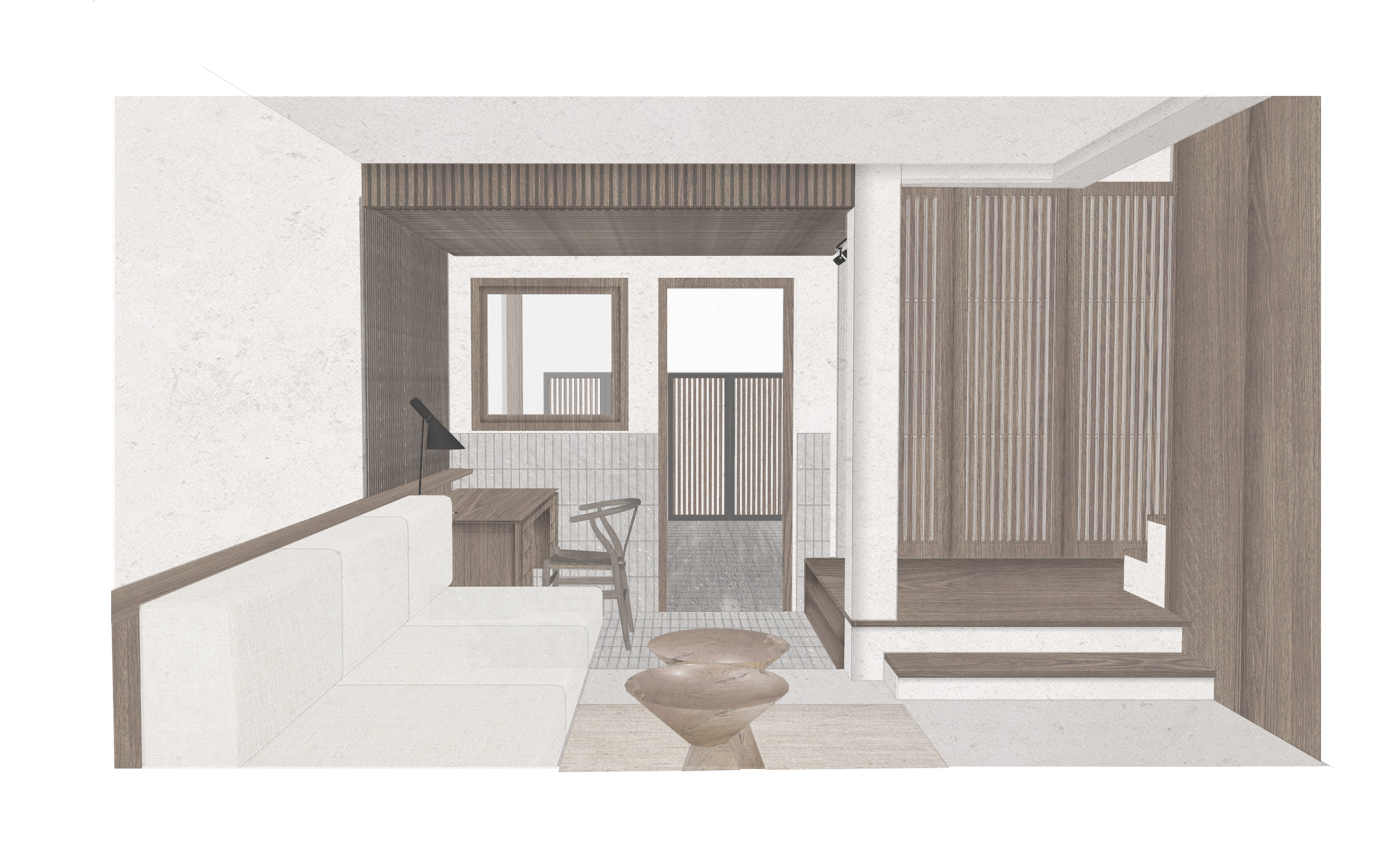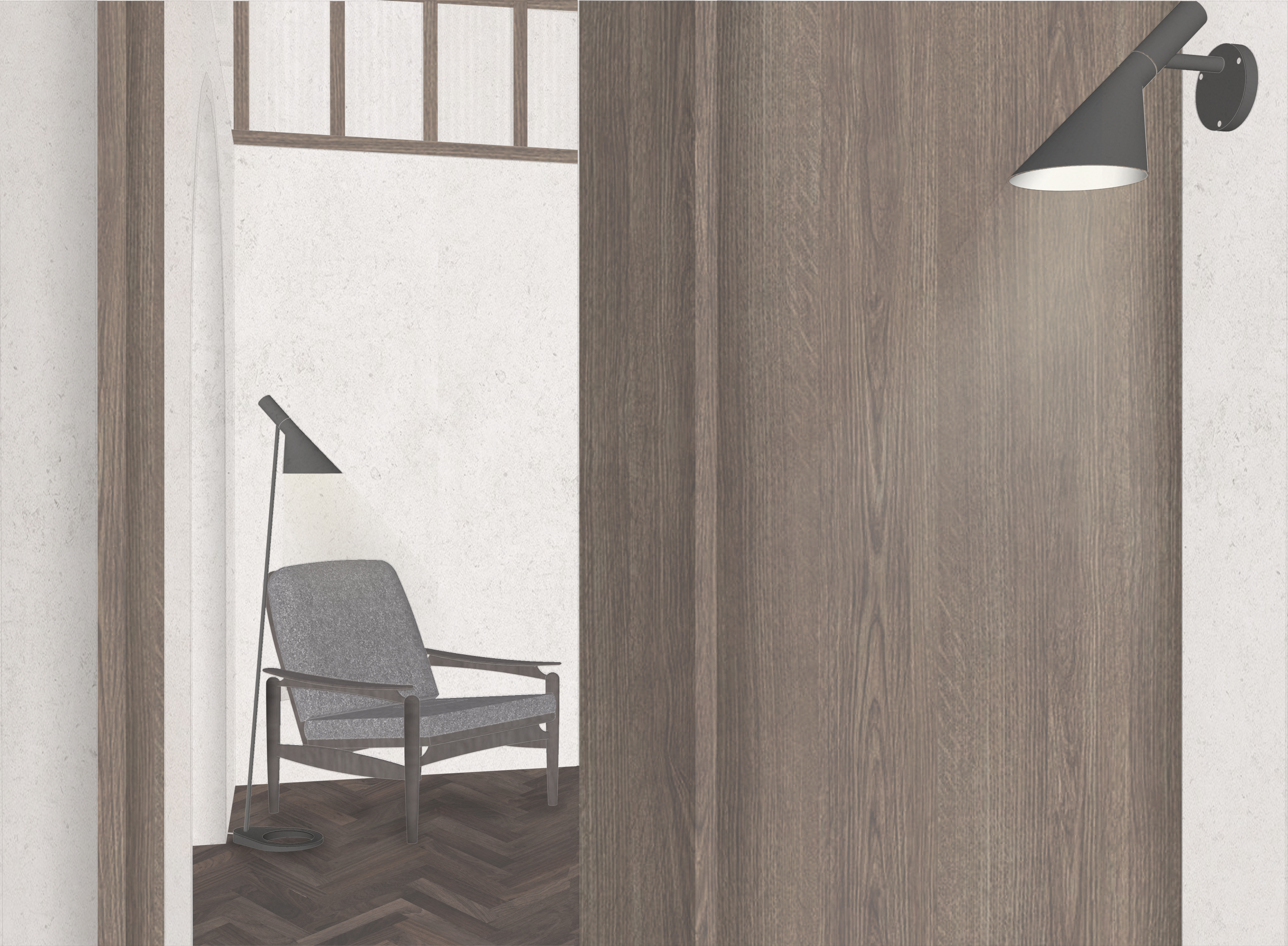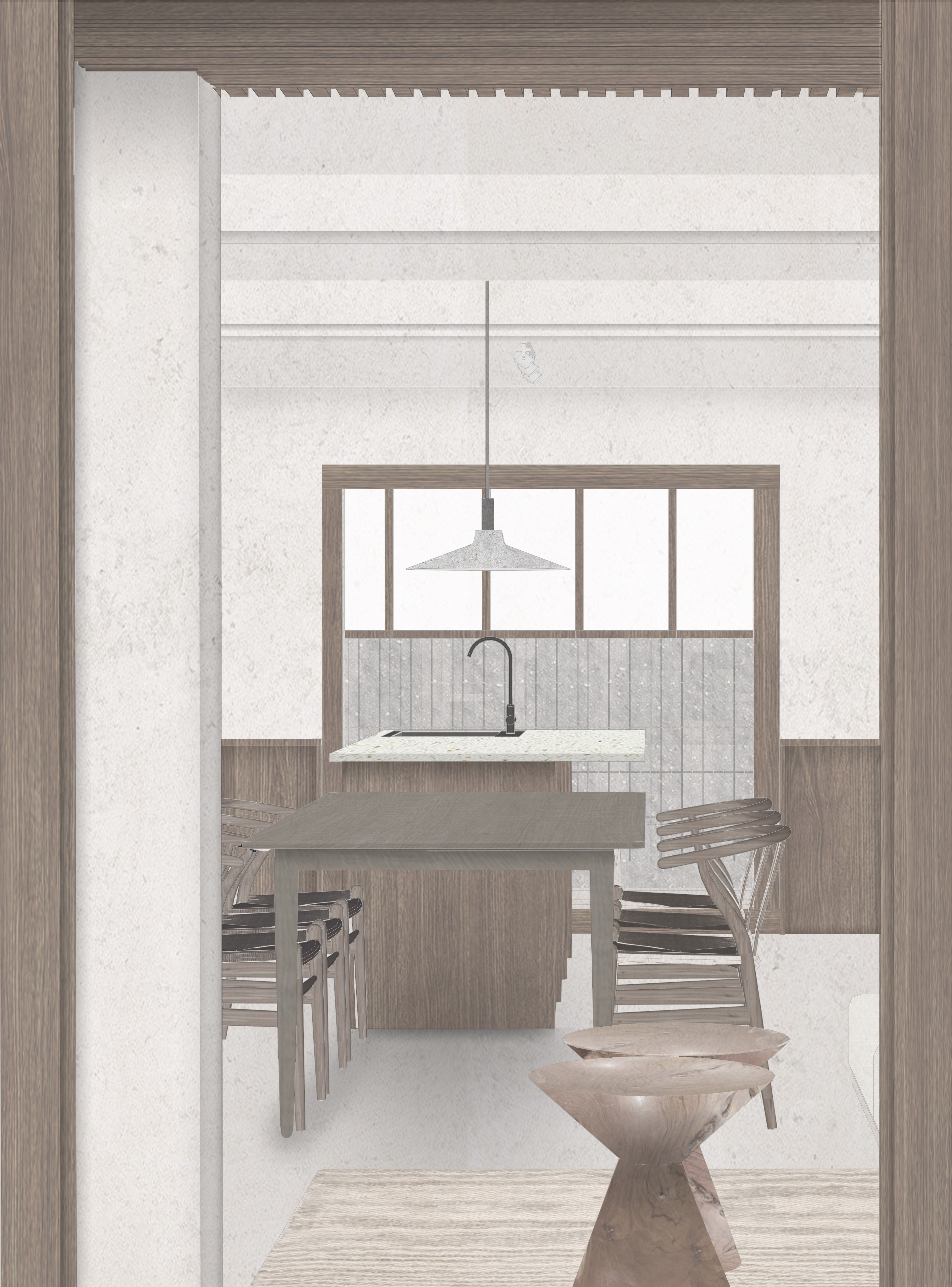 MANA HOUSE — Renovation Project 2020










MANA HOUSE

Location : Chiang Mai Thailand
Space : 90 sq.m.
Completed : 2020
Mana house is a 30 years old townhouse. Before the renovation, it faced many challenges. The user relied on artificial light all day due to the absence of natural light. The back of the house is facing a restaurant's kitchen, which brings the cooking odor to the bedroom. The owner required to kept it function as two bathrooms, two bedrooms, a large living room, an open kitchen with an island. All these functions packed in 90 sq.m. space

Architect tried to maximized space usage with a mixture of Thai space like "Charn" - the practical patio with flexible function in front of the house, Along with the Scandinavian retro mood and tone of grey bricks, white floor, and warm-tone wood.

The planning allows user to see-through the house from front to back. By doing so, it's perceived as more spacious. Restrooms are placed in the back as a buffer from unpleasant restaurant's odor and soaring afternoon sun. There's also a natural light tunnel that brighten up to the back of house area.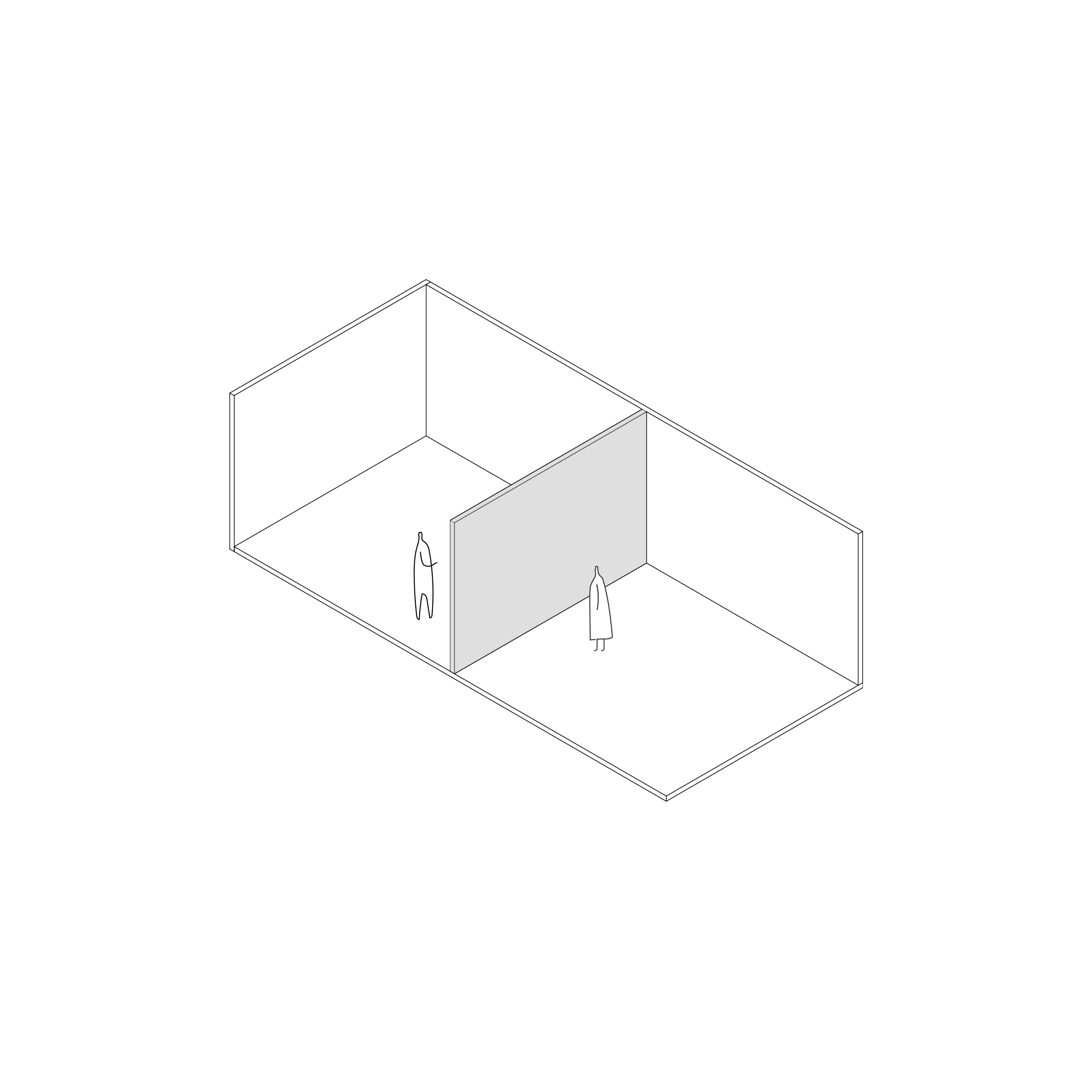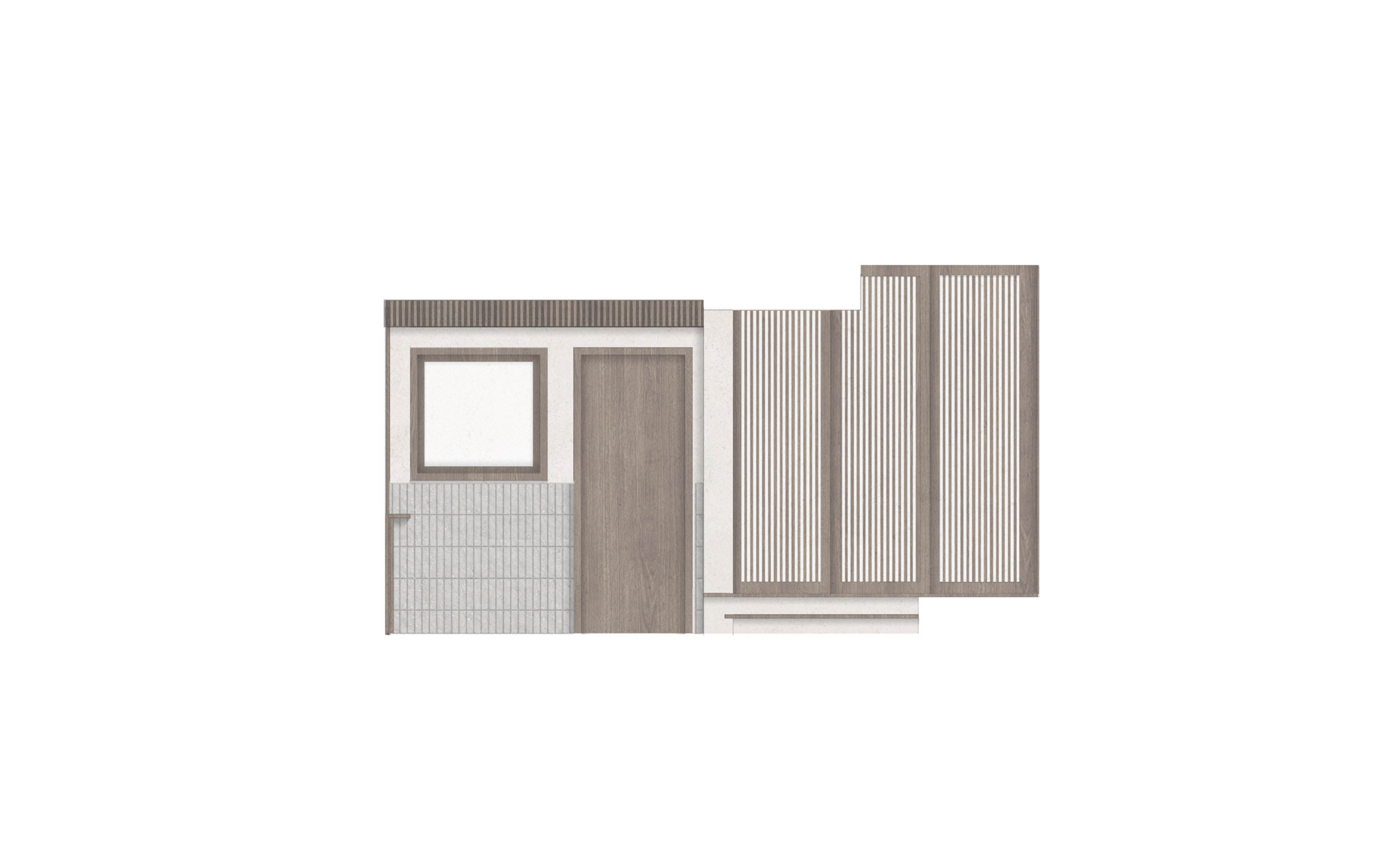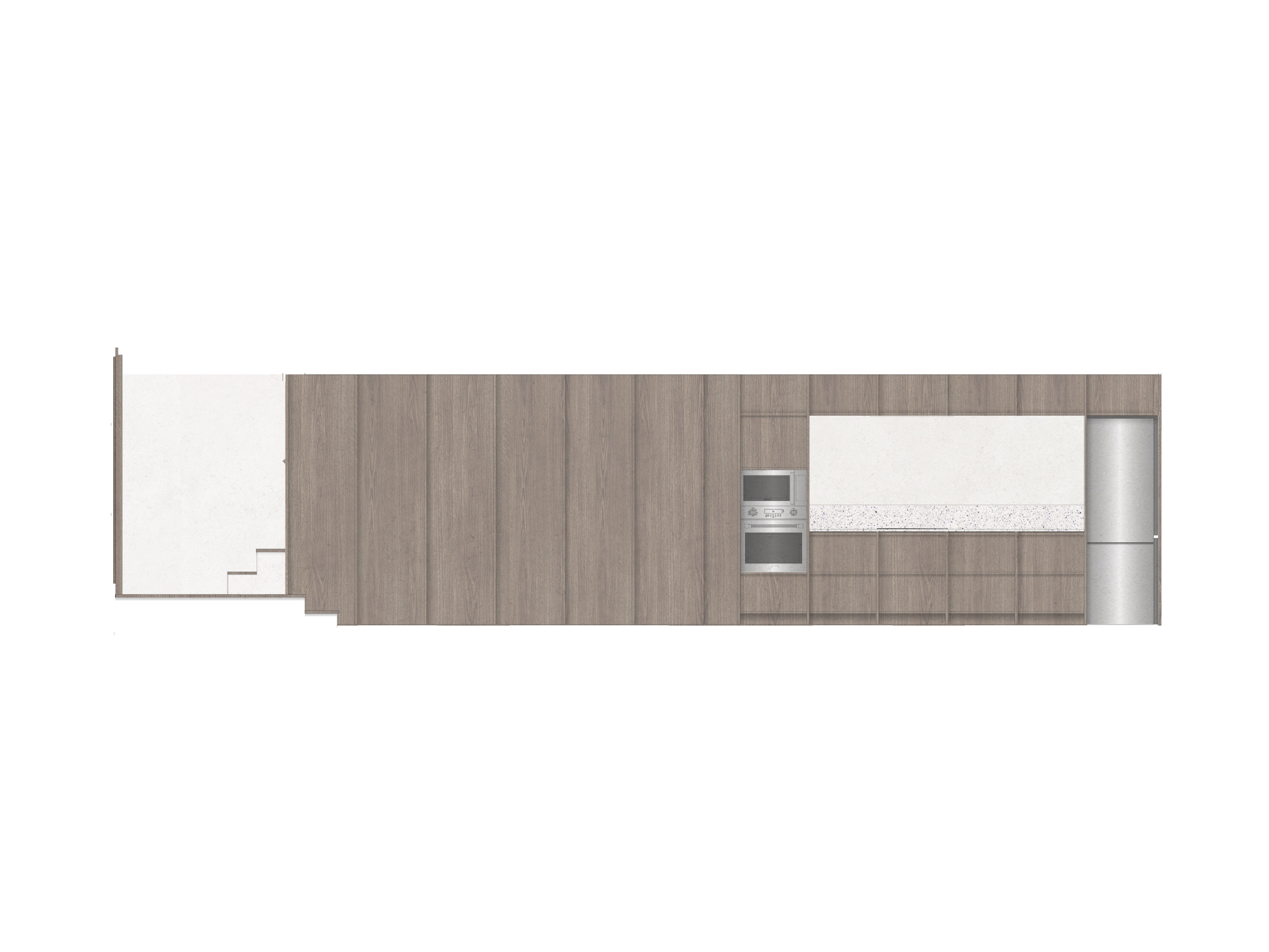 MANA HOUSE — Drawings

WALL - LESS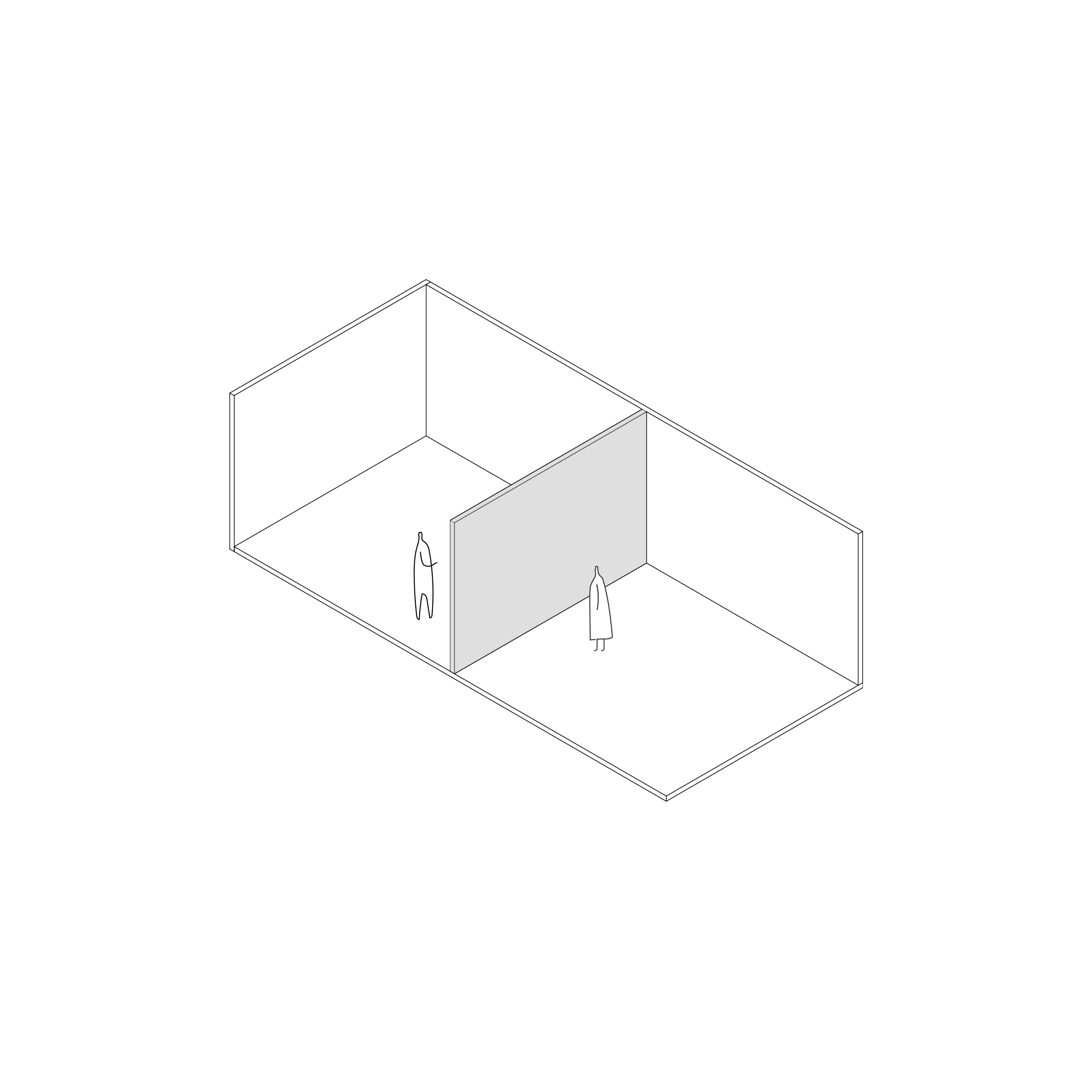 Walless concept is the way I put the function into a partition that divides space.

Then the walls either become a closet, cabinet, or even locker.

They're also the light-frame walls that don't bother the existing structure.
Louver is one of the language of this house. It allows facade to breathe. Let the natural light in while screening it, raise more privacy, along with increase safety issues for the bedroom. The facade can be open and close/ lock by the casement frame. Continued inside, louver plays its role in hiding bulky A/Cs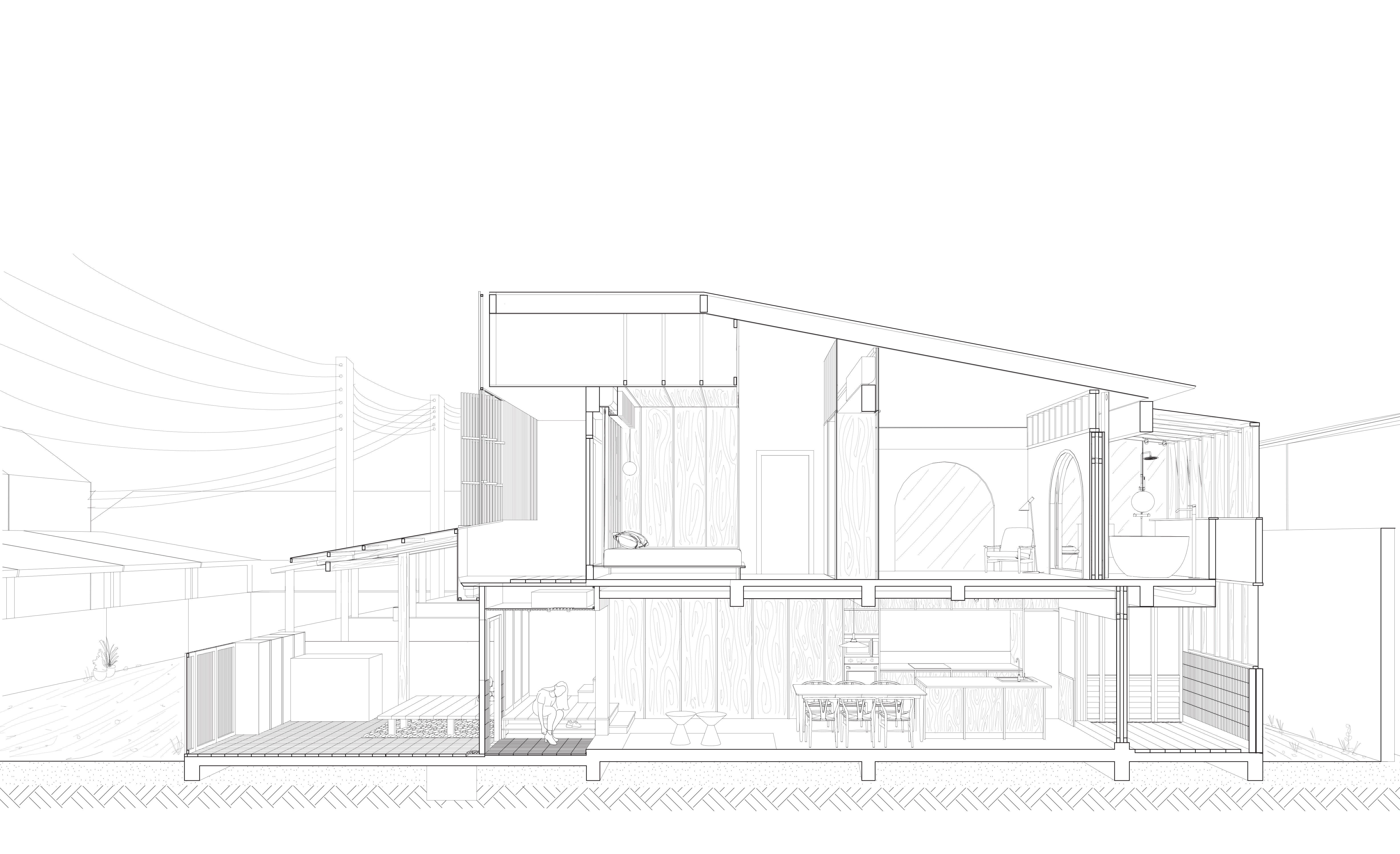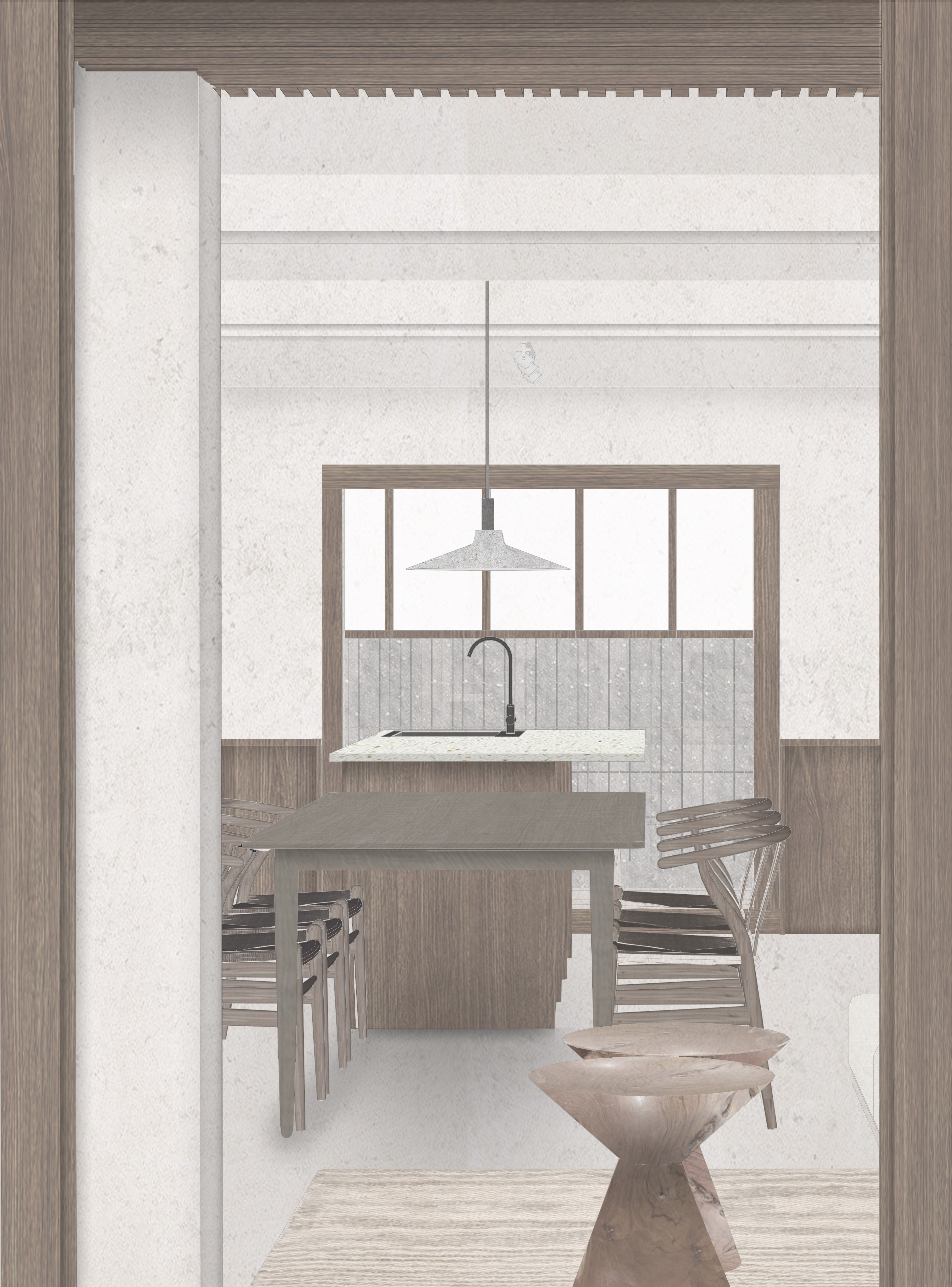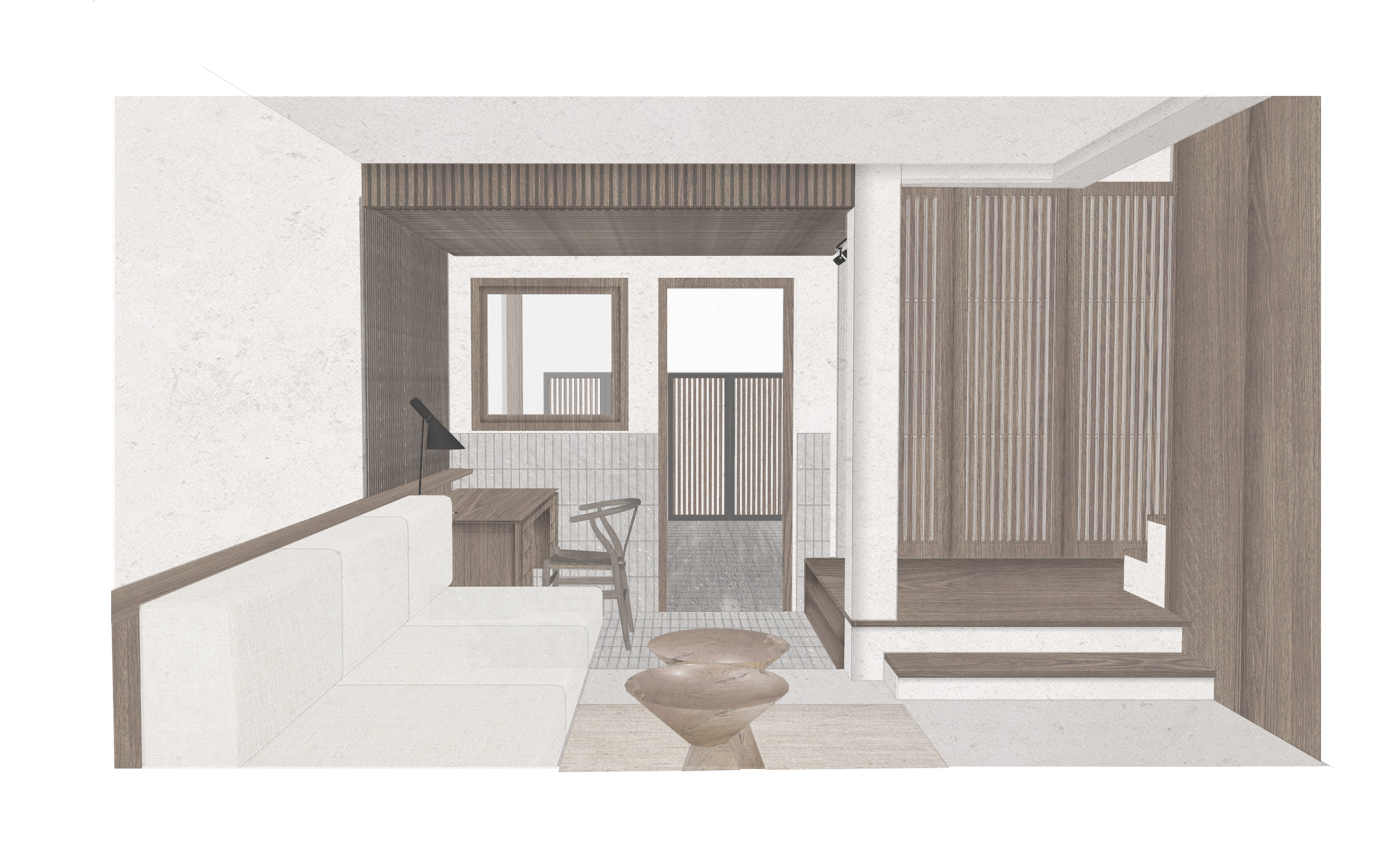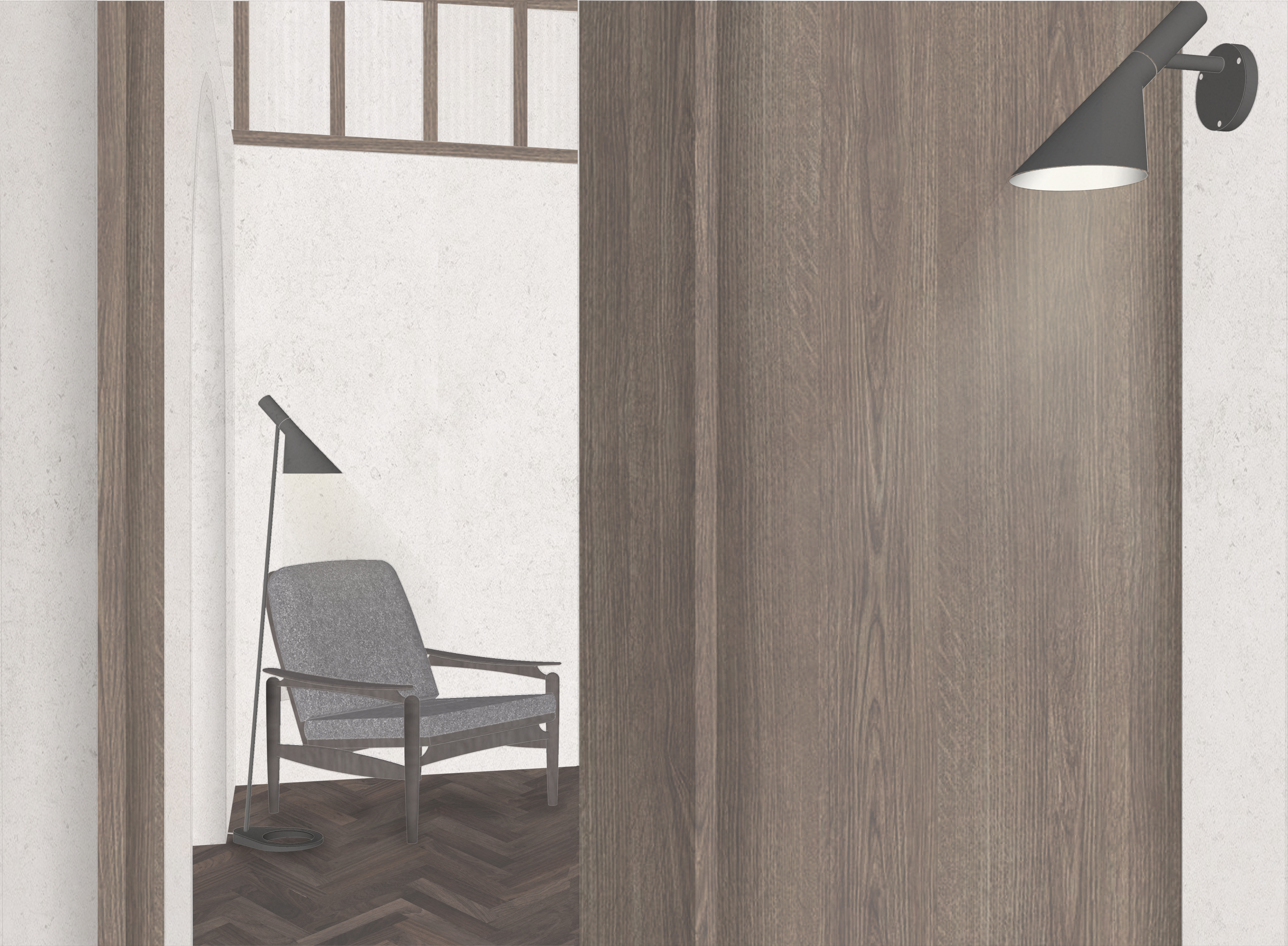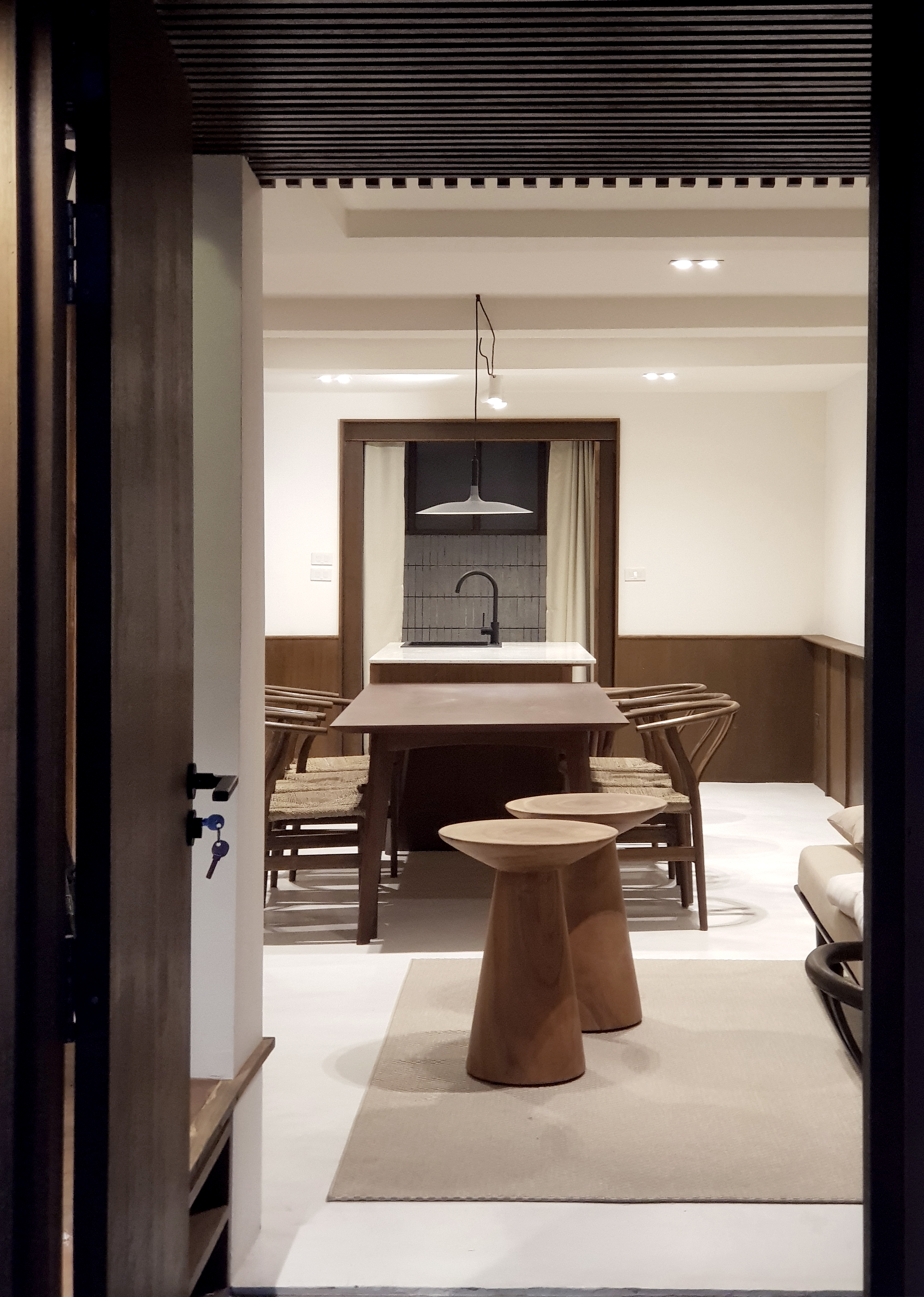 MANA HOUSE — Visualization







MANA HOUSE — Realized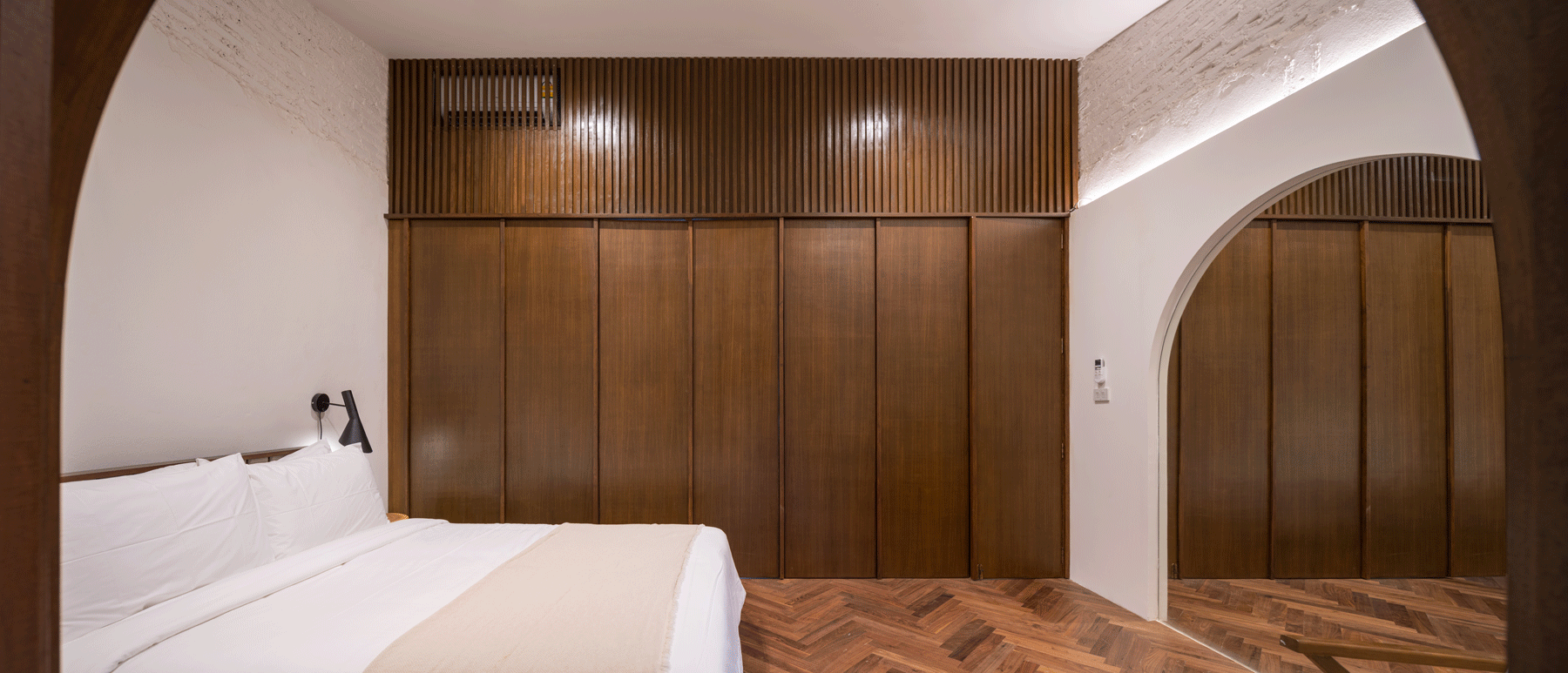 MANA HOUSE
— The bedroom wall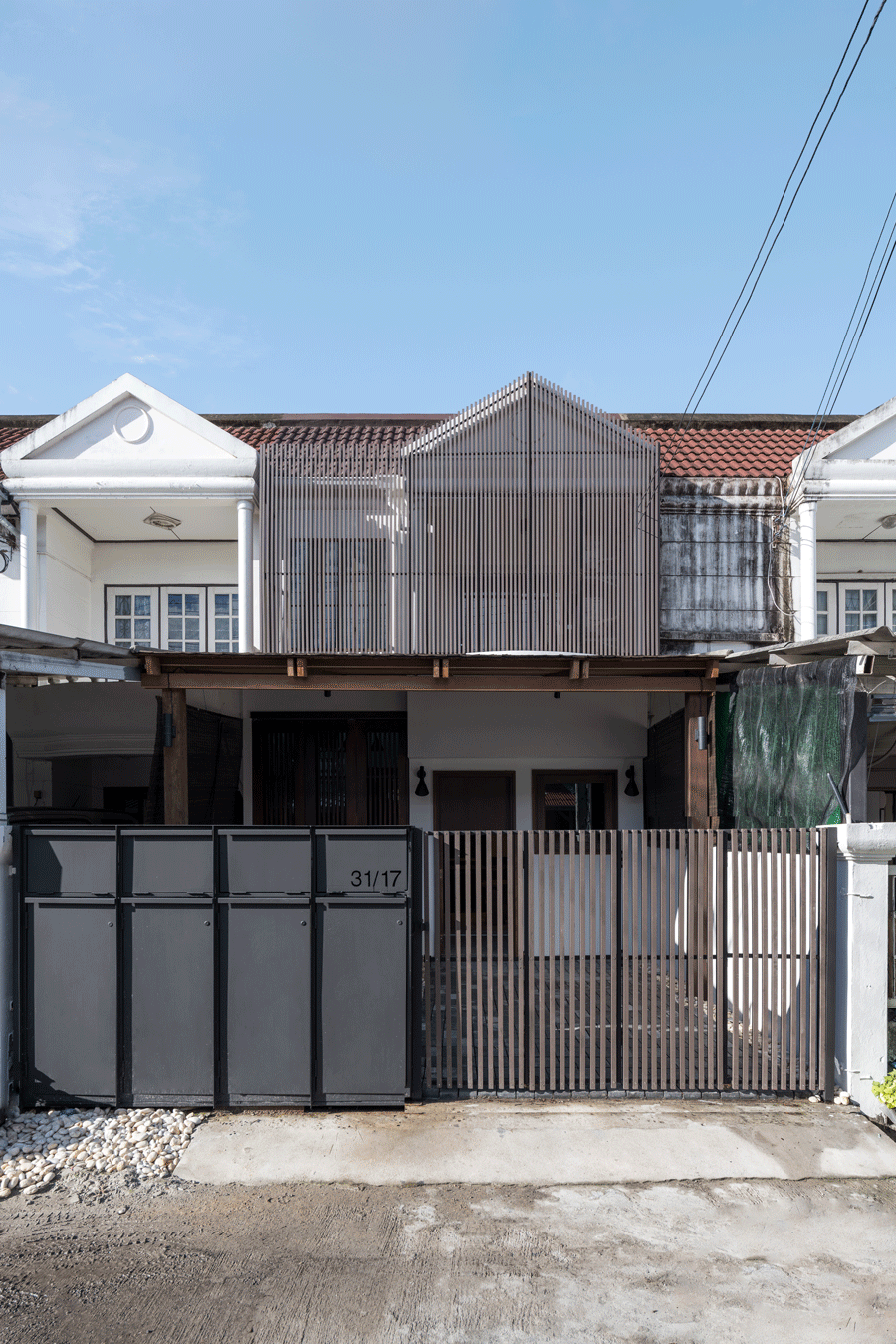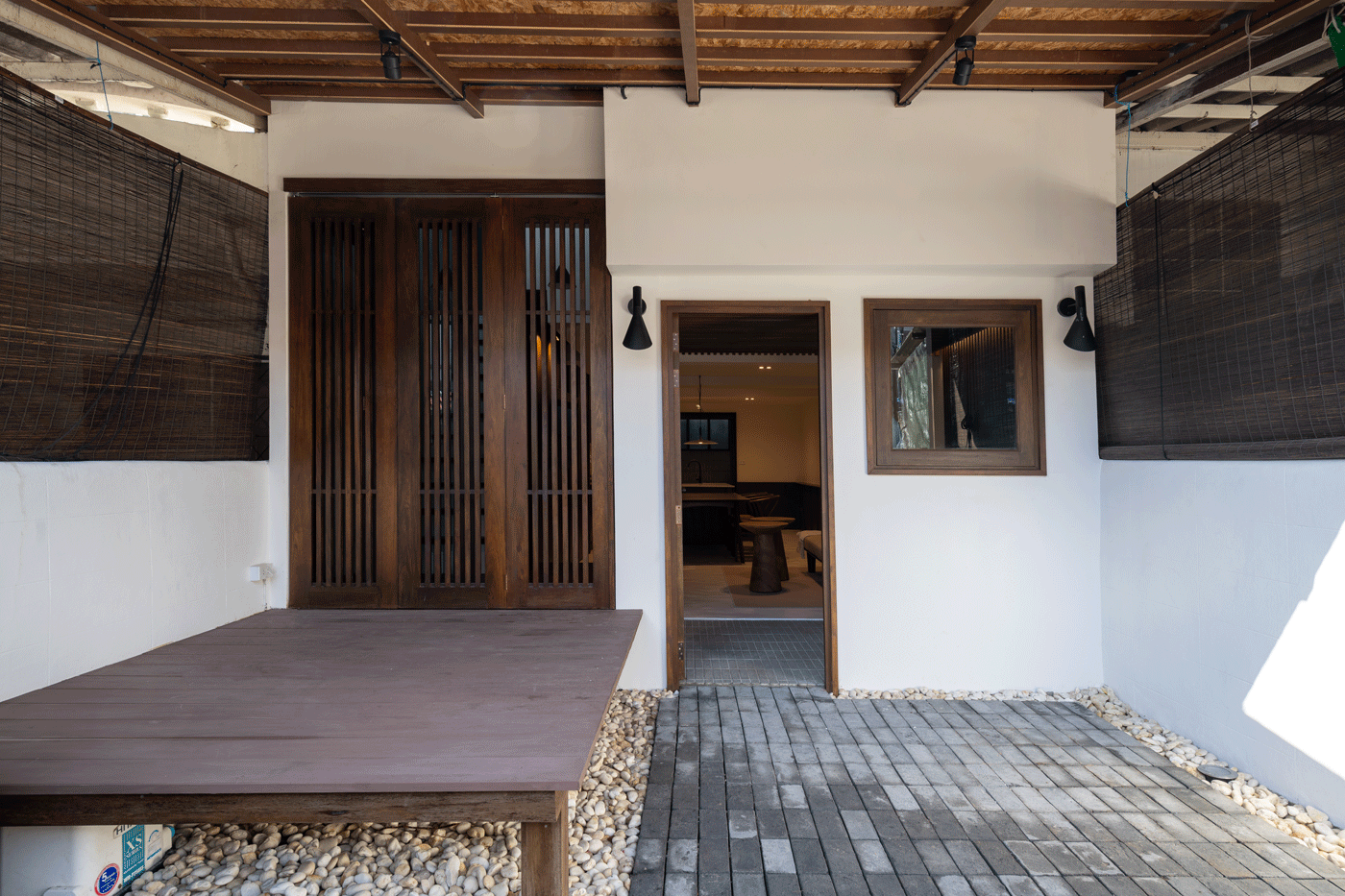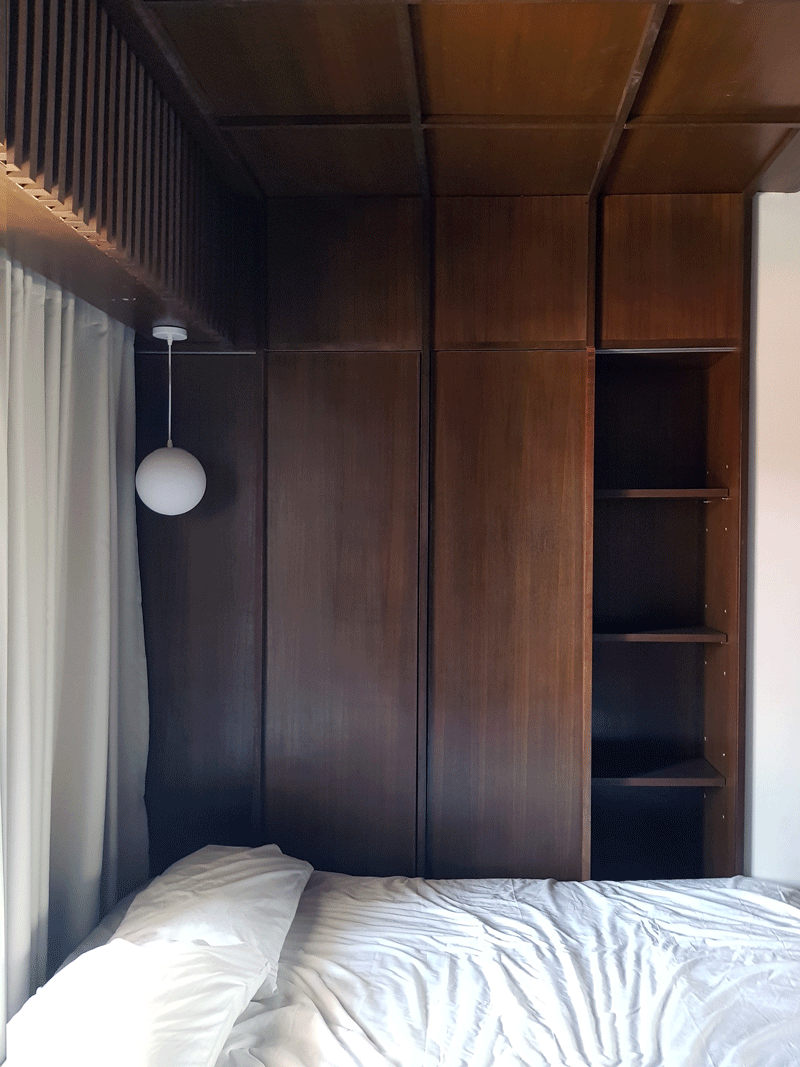 MANA HOUSE
— GIF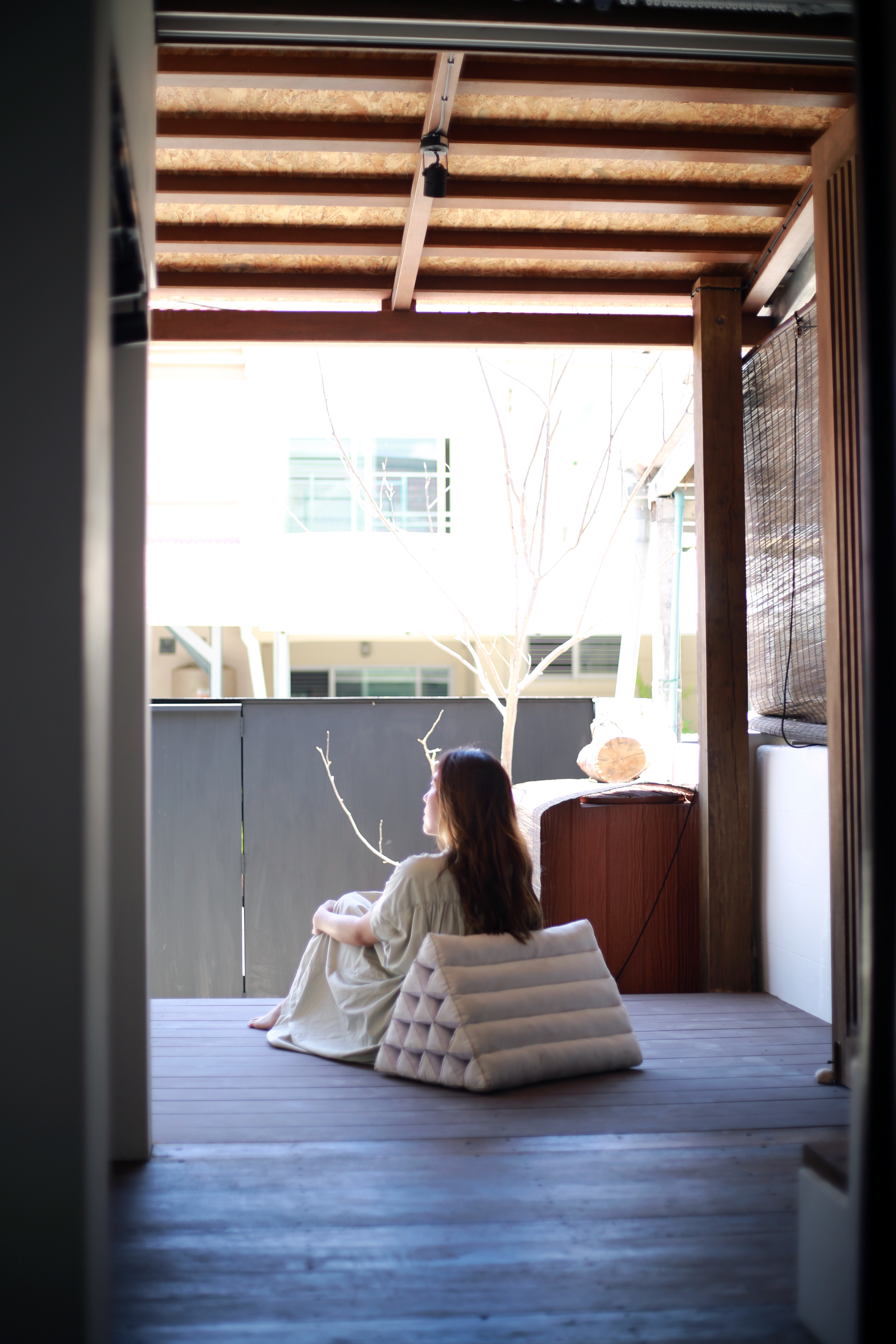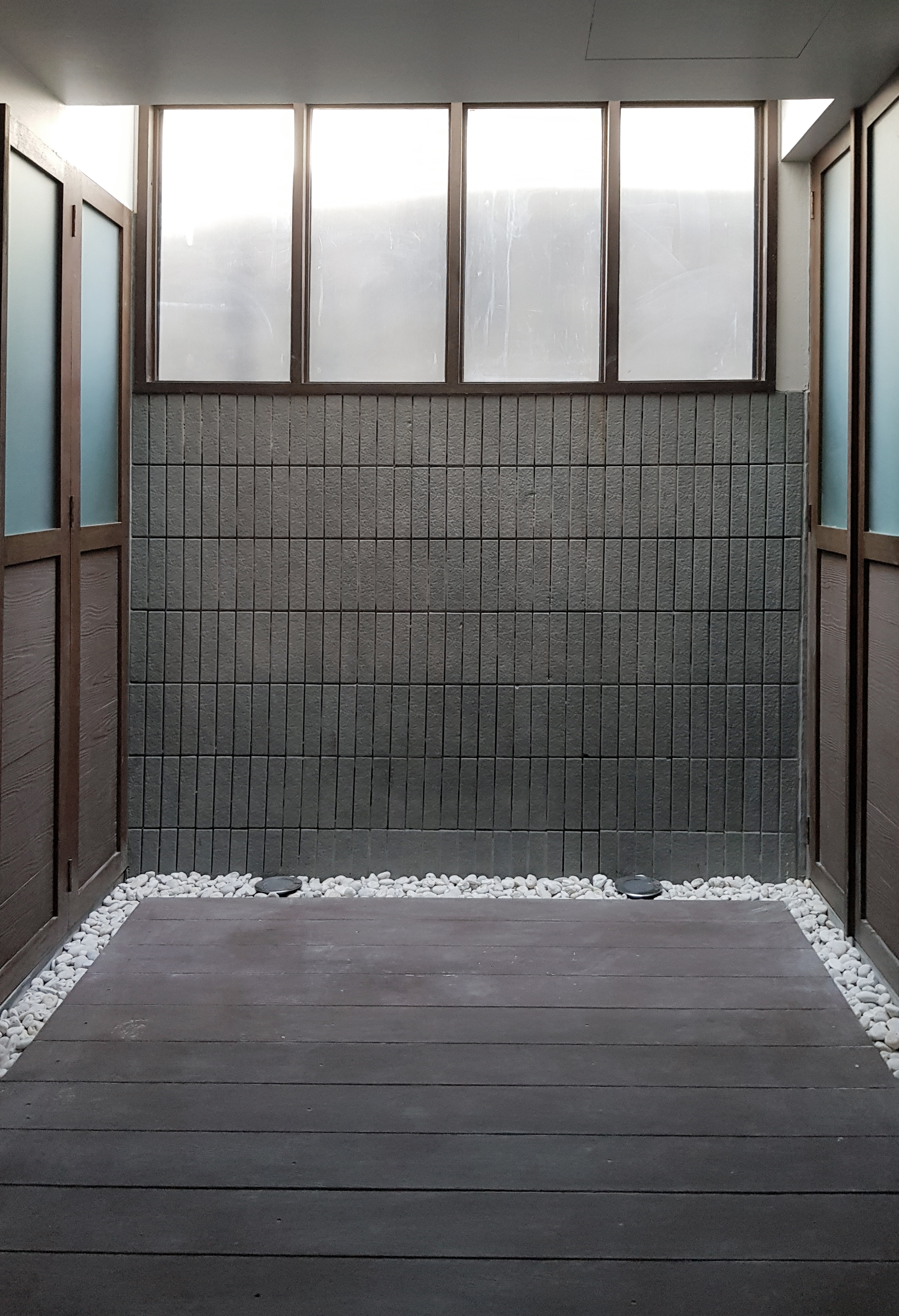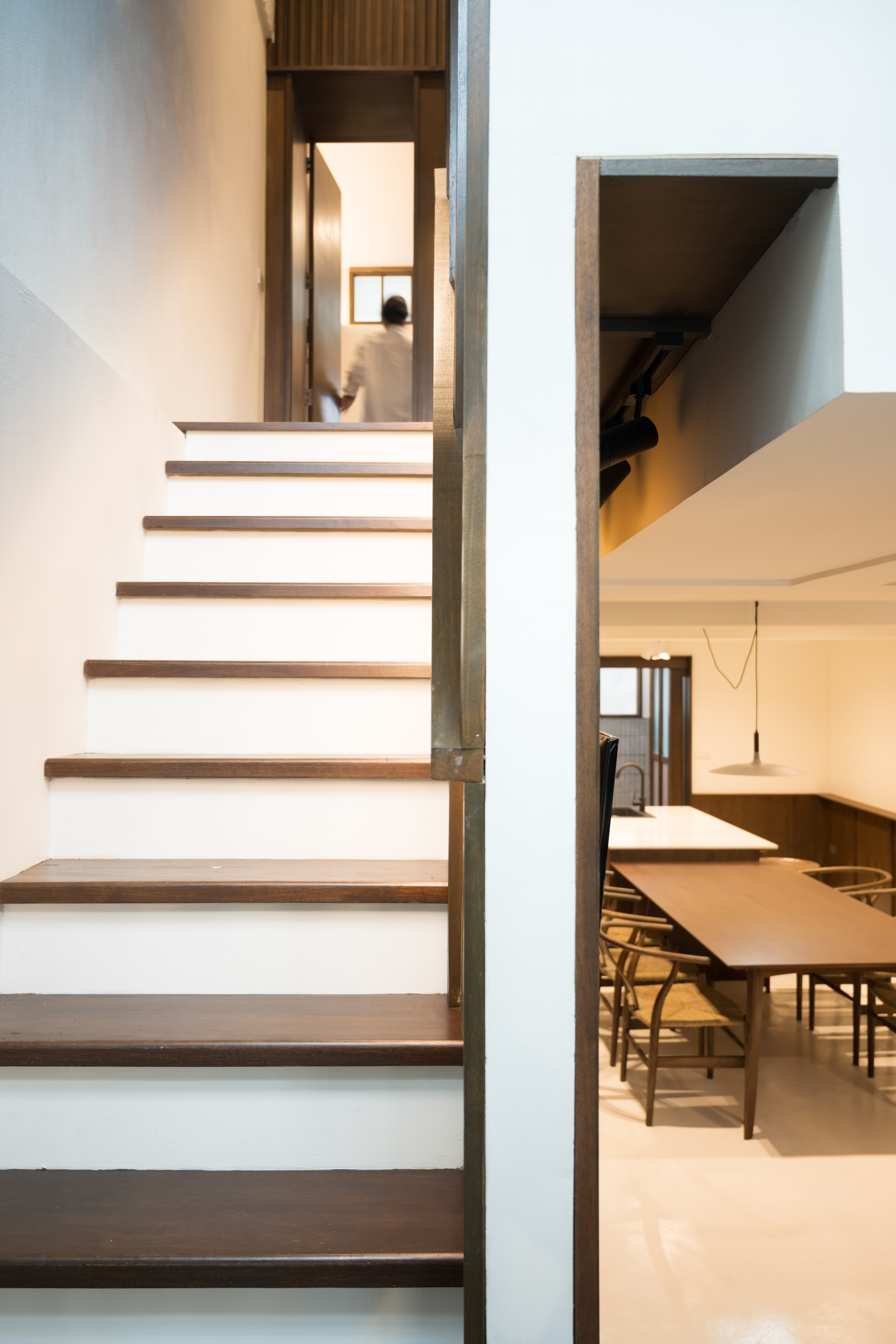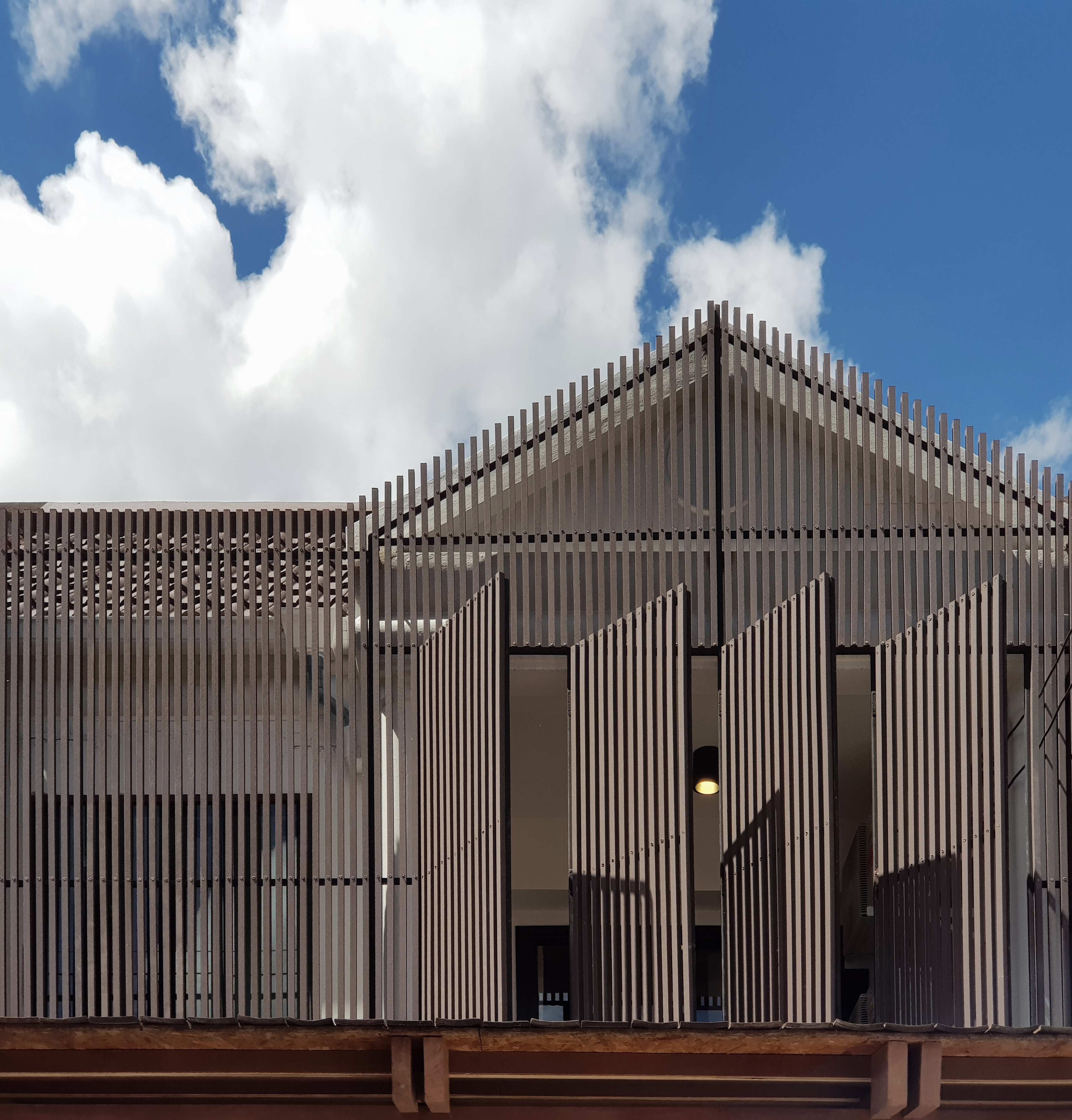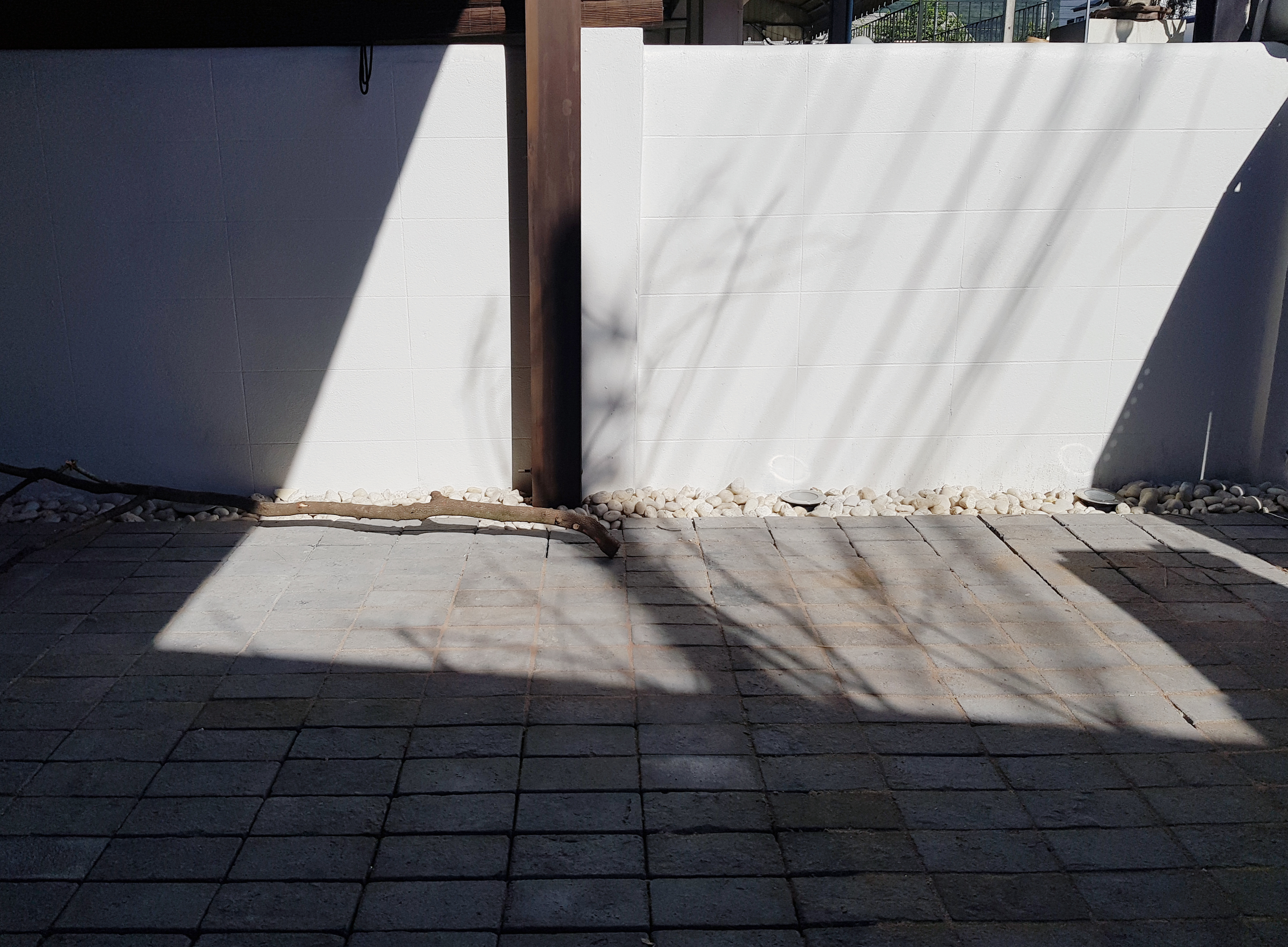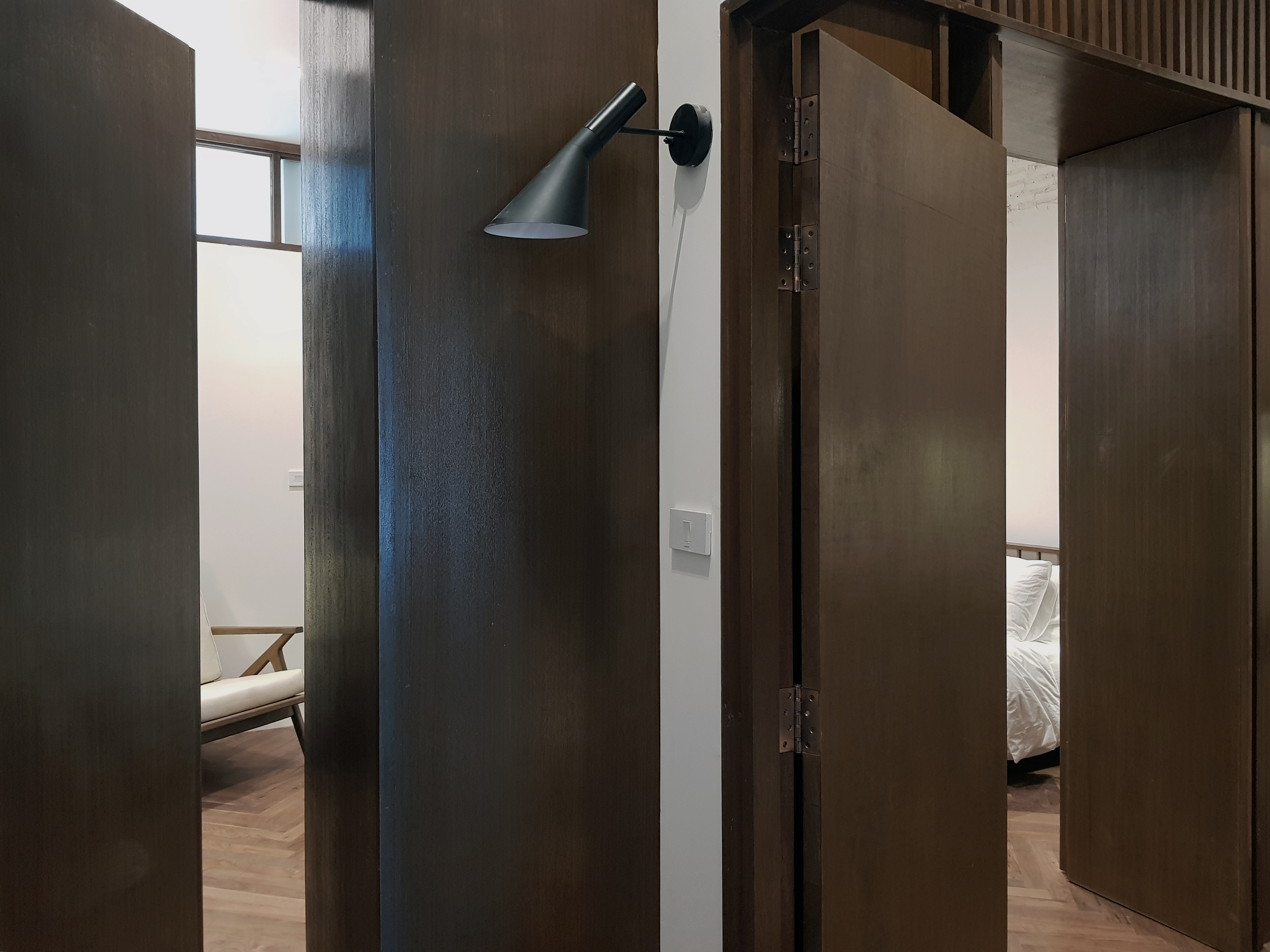 MANA HOUSE
— Photo Archive