WASTAURANT — INGESTION Milan Design Week, 2018





WASTAURANT

Dahlia Dudas
Marta Stancic
Jakob Stærmose
Casper Munch-Andersen
Rose Marie Tholstrup Hermansen
Christine Bové
Chana Mahayosanun
Collaboration with Kahler,Design students launched the concept of "Ingestion - the Consumption of a Substance by Organism." Our group interested and want to emphasized on human consumtion - how we wasted our food. In the setting, we proposed the food conveyer belt which reflected the non-stop manufacturing process that feed our planet and the waste it produces each minute.




3D Model by Jakob Staermose
The setting contains 20 participants and divided into 3 sections. at the end of the table laid the big trash where all the food from the conveyer belt will drop into. will they communicate? Will they share the food? This interactive installation aimed to see the behavior of people in. Will they take all of the food? Will they be greedy? Will the 3rd group grab and save as much food as they can? On other hand, we want the participants to reflect on the food industry process. The message we gave in the happening is quit clear that any moment now, somewhere, many of good food got wasted. From eatable,valuable food become trash.We want the participant to think back about how we consume our food.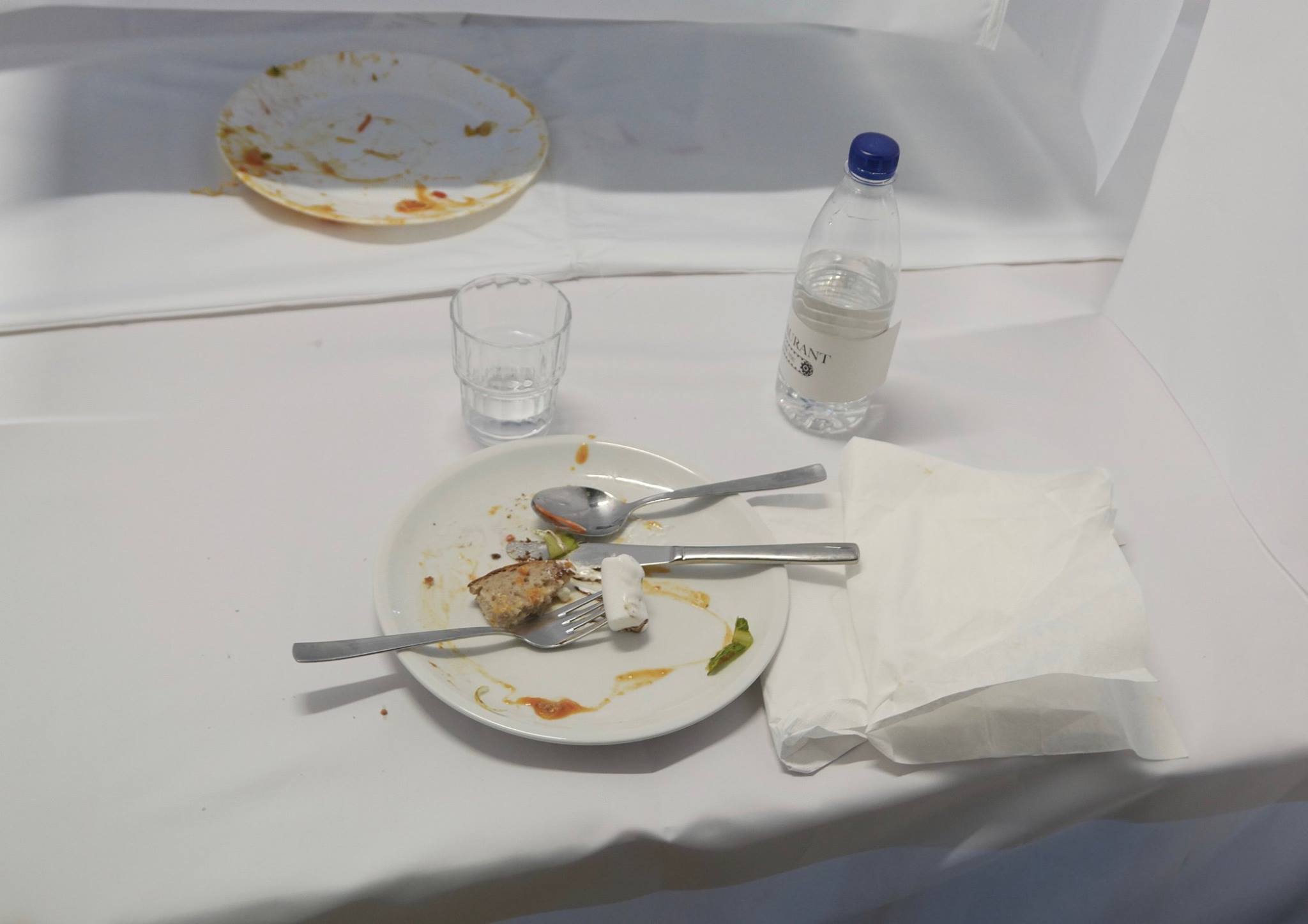 Wastaurant Happening
INGESTION @ KADK 2017
Wastaurant Happenning
INGESTION @ Milan Design Week 2018